Welcome to Bob's Toy Page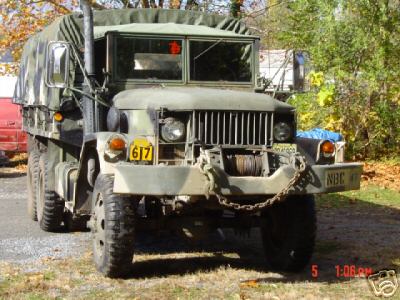 This is my latest Toy Project,

It is a 1967 Kaiser Jeep M35A2
Also Known as a Deuce and a Half
It is a 6x6 powered by a Turbo Charged LDT465-D Multifuel Engine, It prefers to run on Diesel, but will run on just about any fuel that you can burn. (Gas, Kerosene, Fuel Oil, etc)
The ""D" is the Turbo generation, It is an oversized turbo, and MUCH quiieter than the Whistler Turbo......

It also has the military shaft driven 10,000 lb. wench on the front.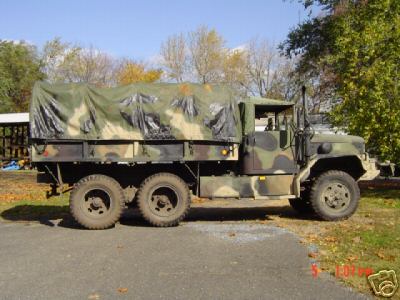 It is a nice little "go anywhere" vehicle.
Why did I buy something like this? Because it looked neat, and I really didn't expect to win the Auction on E-bay when I bid on it. Yes, I bought it on E-bay. I had to fly up to New Jersey to pick it up, and drove it home to Florida. The trip took 3 days of driving at about 8 hours each day. Top speed is only 55 MPH, and you have to take a break every couple hours, or it will beat you to pieces.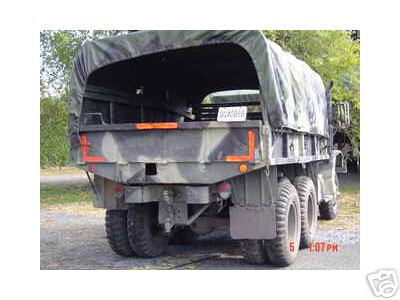 Here are a couple new pictures to give you some size perspective Deuce vs. my Toyota 4 x 4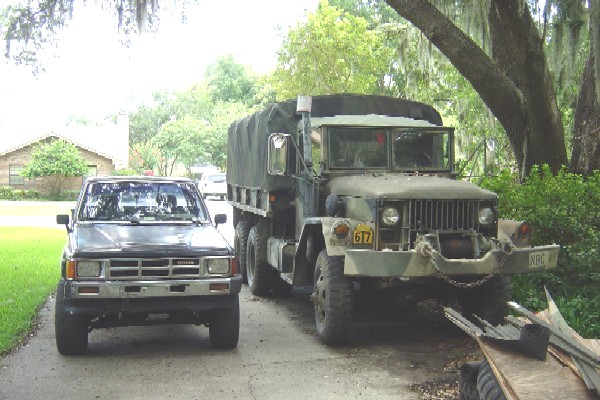 It is just a little bigger......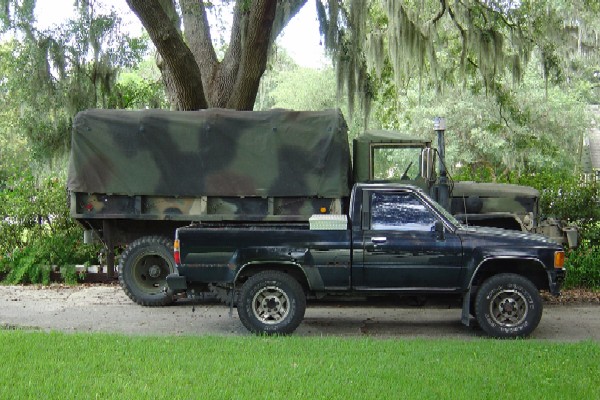 And, I've added to my Collection,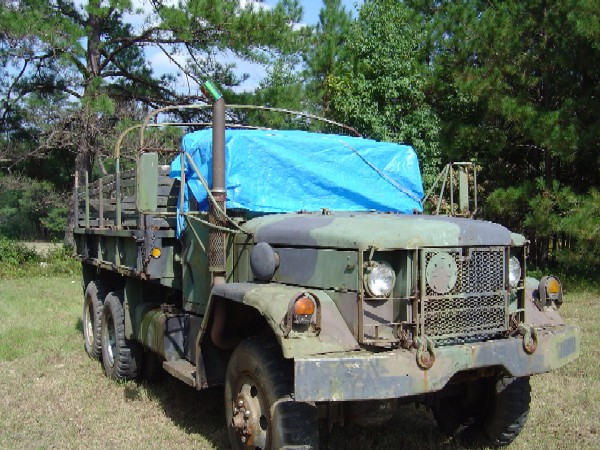 This is a 1970 AM General M35A2C Deuce and a Half I picked up a short while ago, It is currently hanging out in Vidalia Georgia at my Uncle's farm.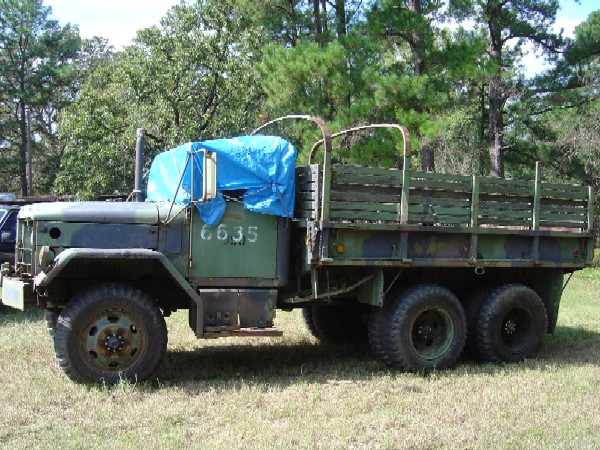 The Blue Tarp is to cover a couple tears in the Cab Top Canvas. I've got a replacement for the top, as well as a rear cargo cover, Just need to get to Georgia and put them on.
It is just about the same as the Kaiser-Jeep version (Military Requirements for Parts interchangability) but it doesn't have a Wench. Other than not having a wench, it has the LDT465-C version multi-fuel motor like the Kaiser-Jeep, but this one has the whistler turbo.... You are not going to sneak up on somebody with the Whistler Turbo......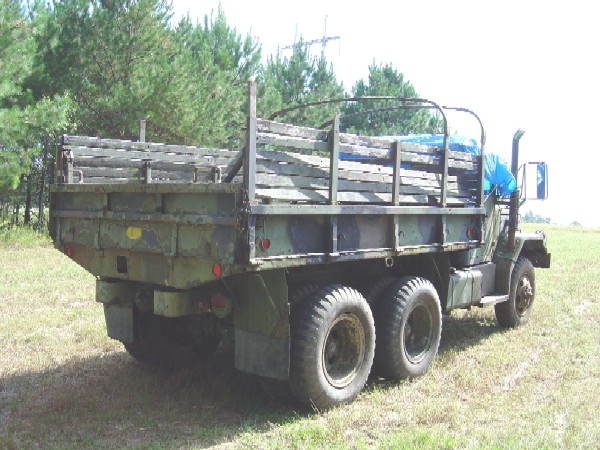 The other main difference is in the cargo bead, the "C" revision is a "drop side" bed. If you took the sides / troop seats and cargo cover off, you can fold the sides down for easier cargo access.